Animoto
Product: Website
Role: Product + UX Direction (Contract)
Year: 2014
Description: Animoto is a cloud based video creation tool that lets you combine photos and videos into animated slideshows. The company has millions of dedicated users who use Animoto for both professional and personal videos.
Challenges
Lead user research for advanced technical features
Identify and document user pain points across diverse personas
Coordinate internal buy-in for the UX recommendations
Ideate the introduction of very new behaviors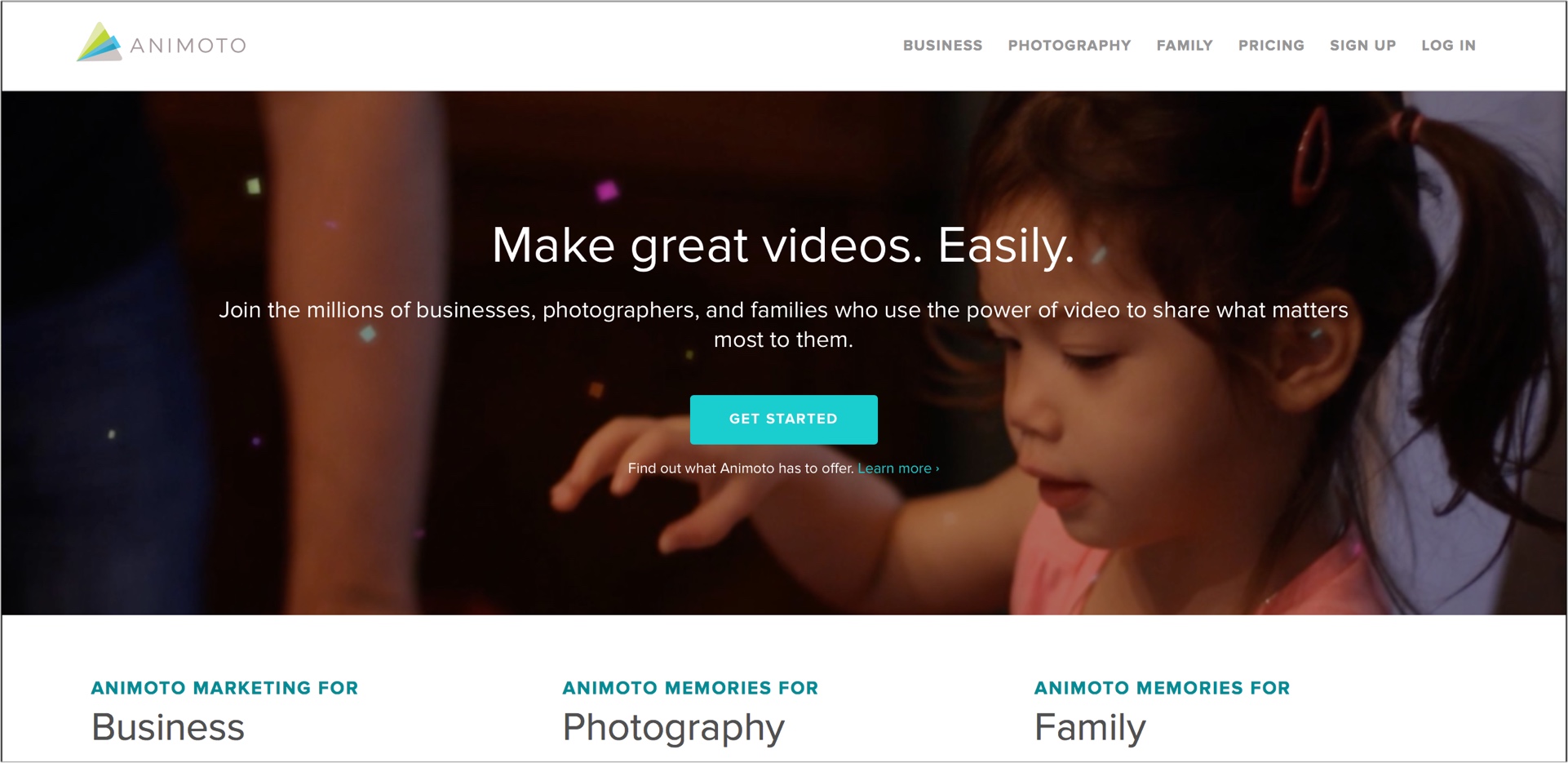 Professional photographers, small businesses conducting video marketing and parents and families make up Animoto's highly diverse user base.


Experience
Animoto's web experience is an extremely powerful and easy to use application. However one reoccuring pain point that surfaced in user research was the need to edit projects that were in different states of completion.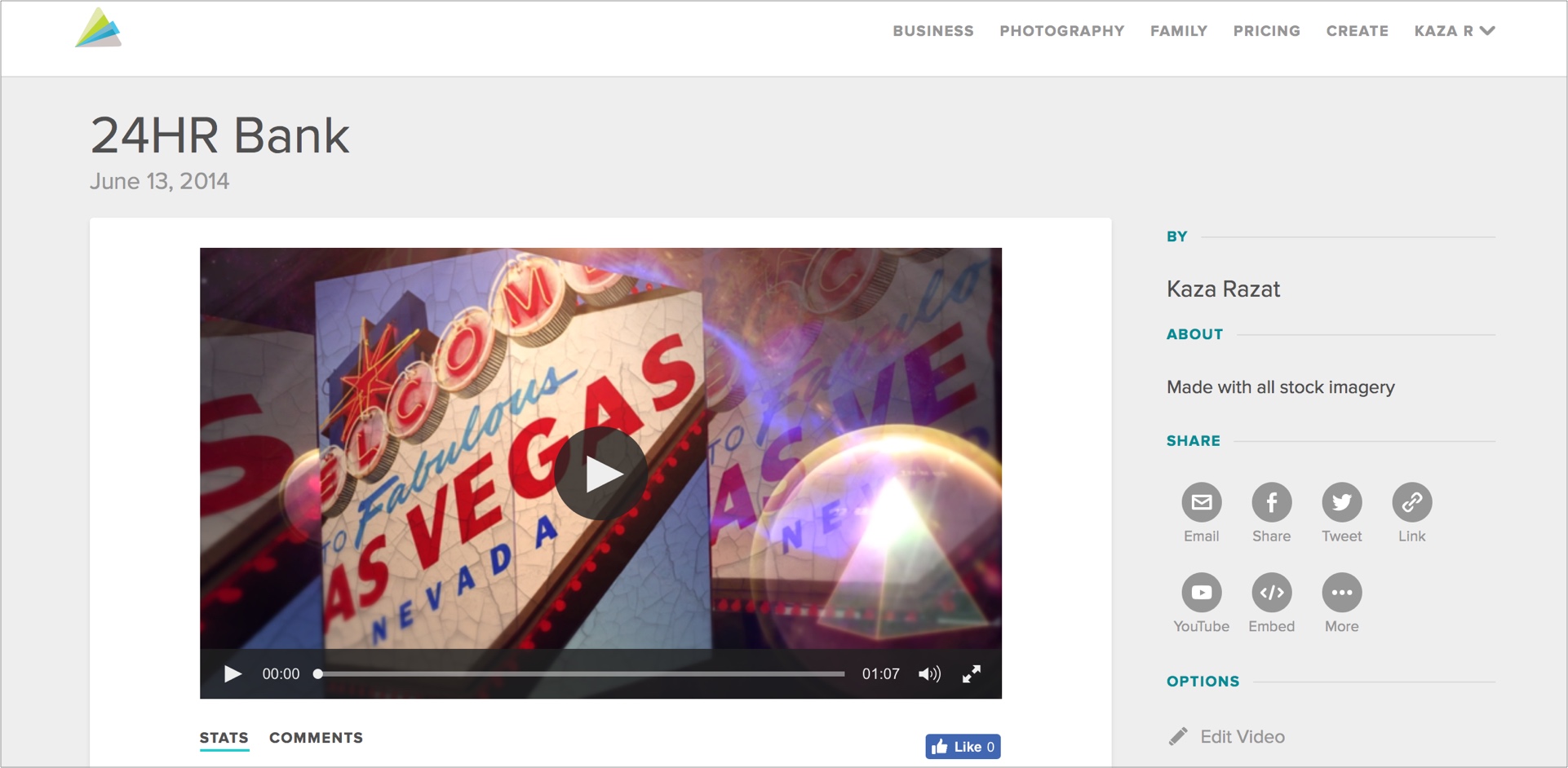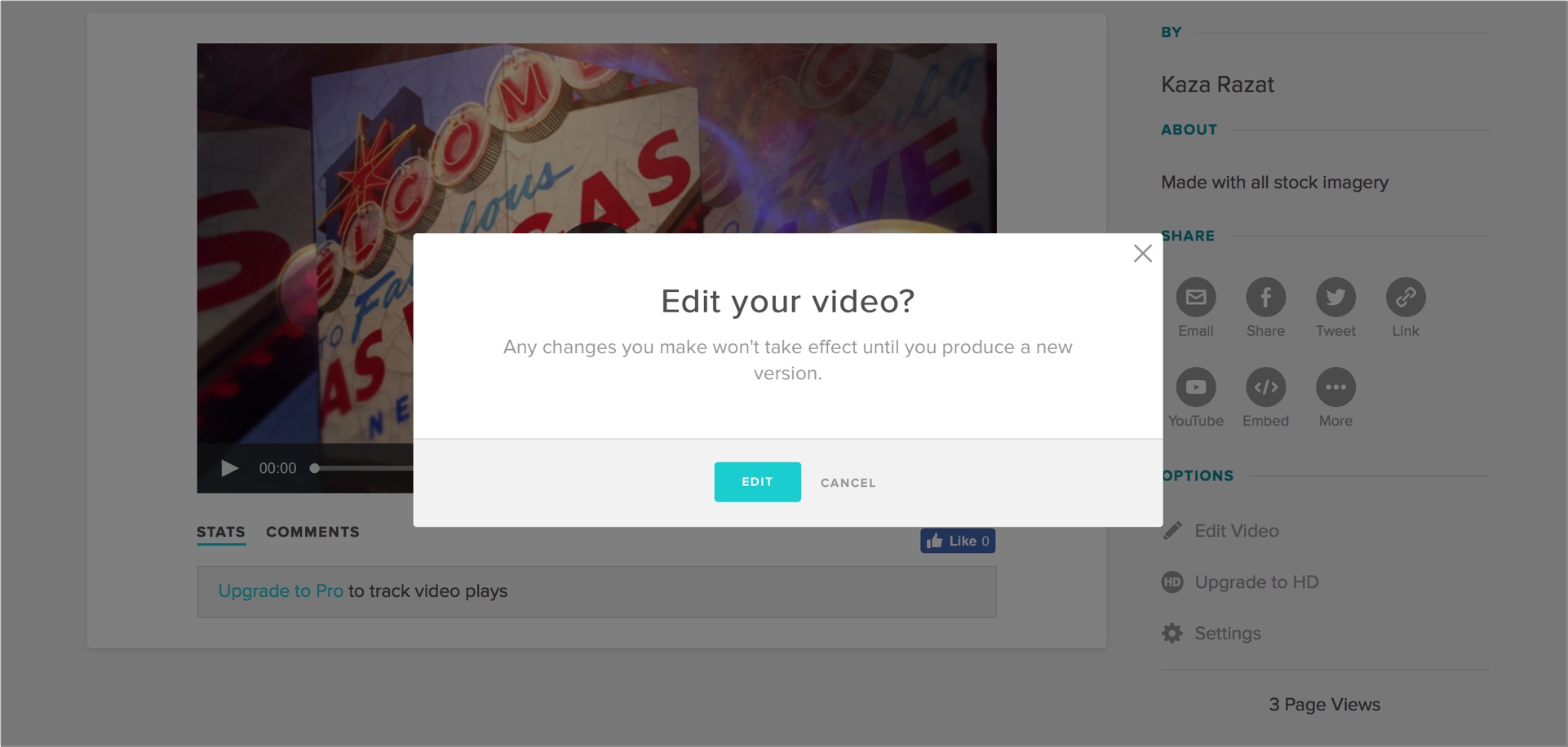 Stories
In addition to the research we had internal discussions and a technical audit which allowed me to establish user stories. We where then able to use these stories as the basis for a series of sprints.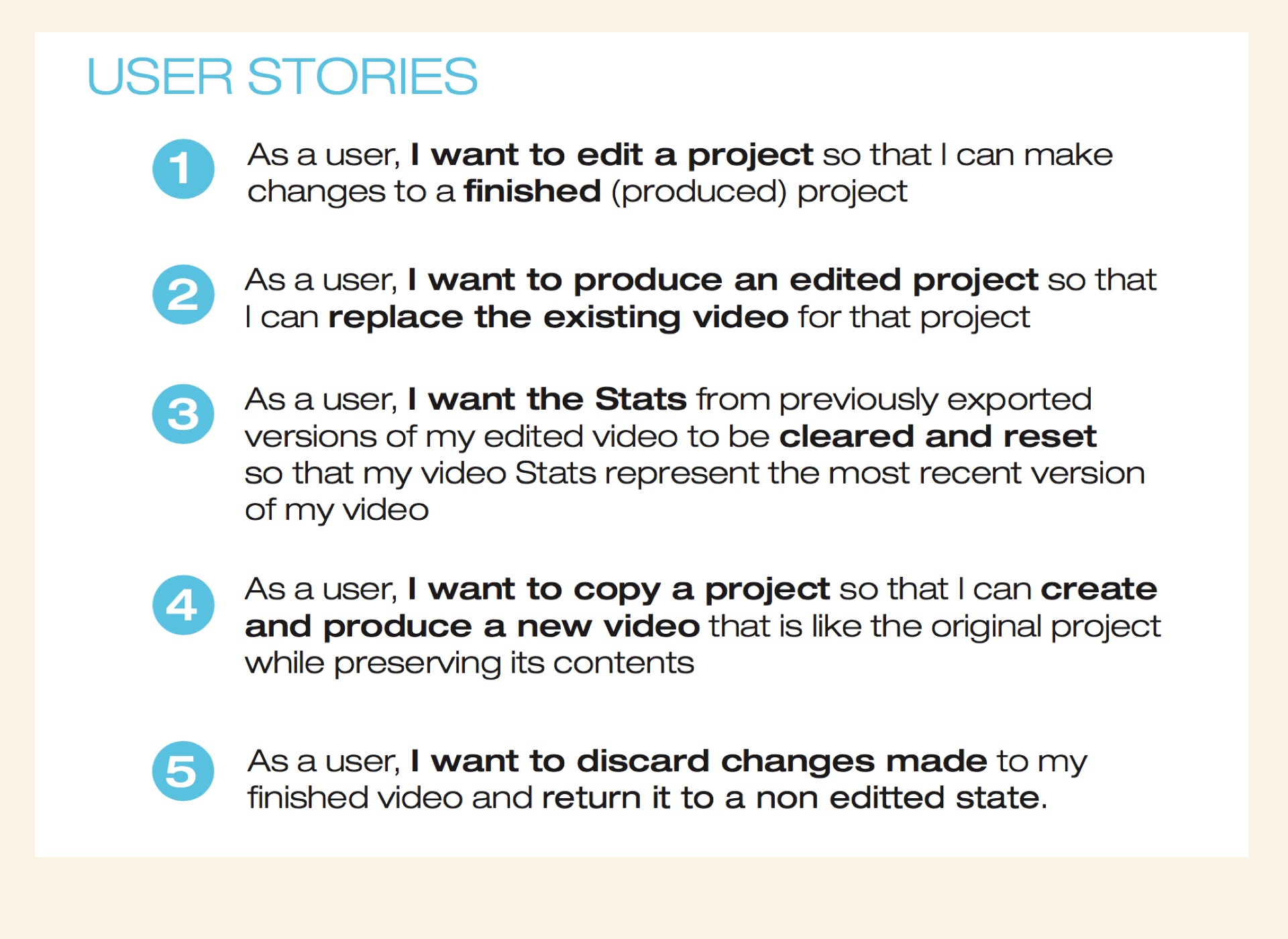 Because of the widely diverse users an aggregate persona was used that skewed slightly more professional. Behavioral modeling was added to stories to inform the UX.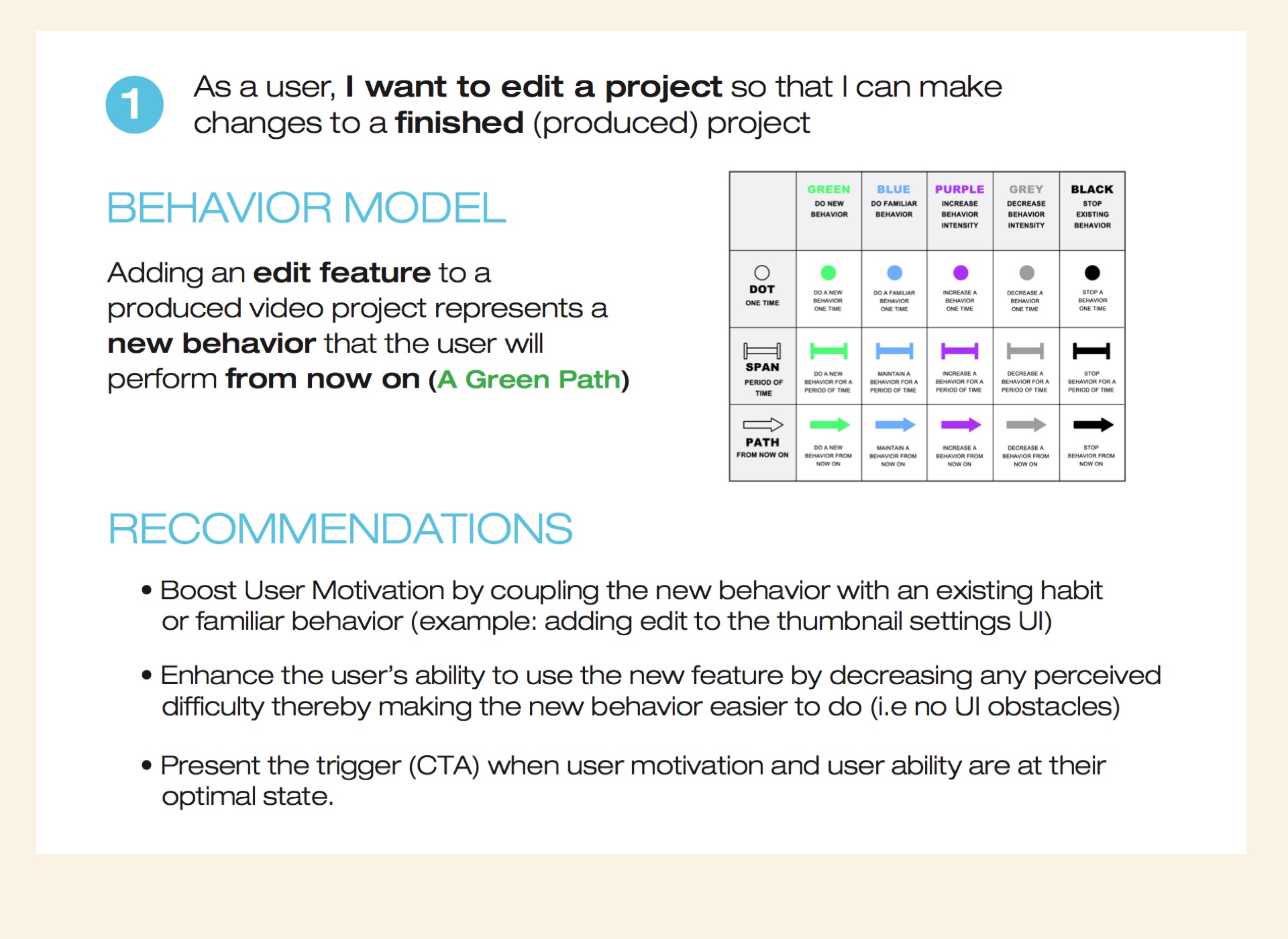 Solutions
In my experience where there is technical debt a difficult user experience will typically live nearby. The inability of the product to edit / update completed projects resulted in users continously copying old projects to edit them.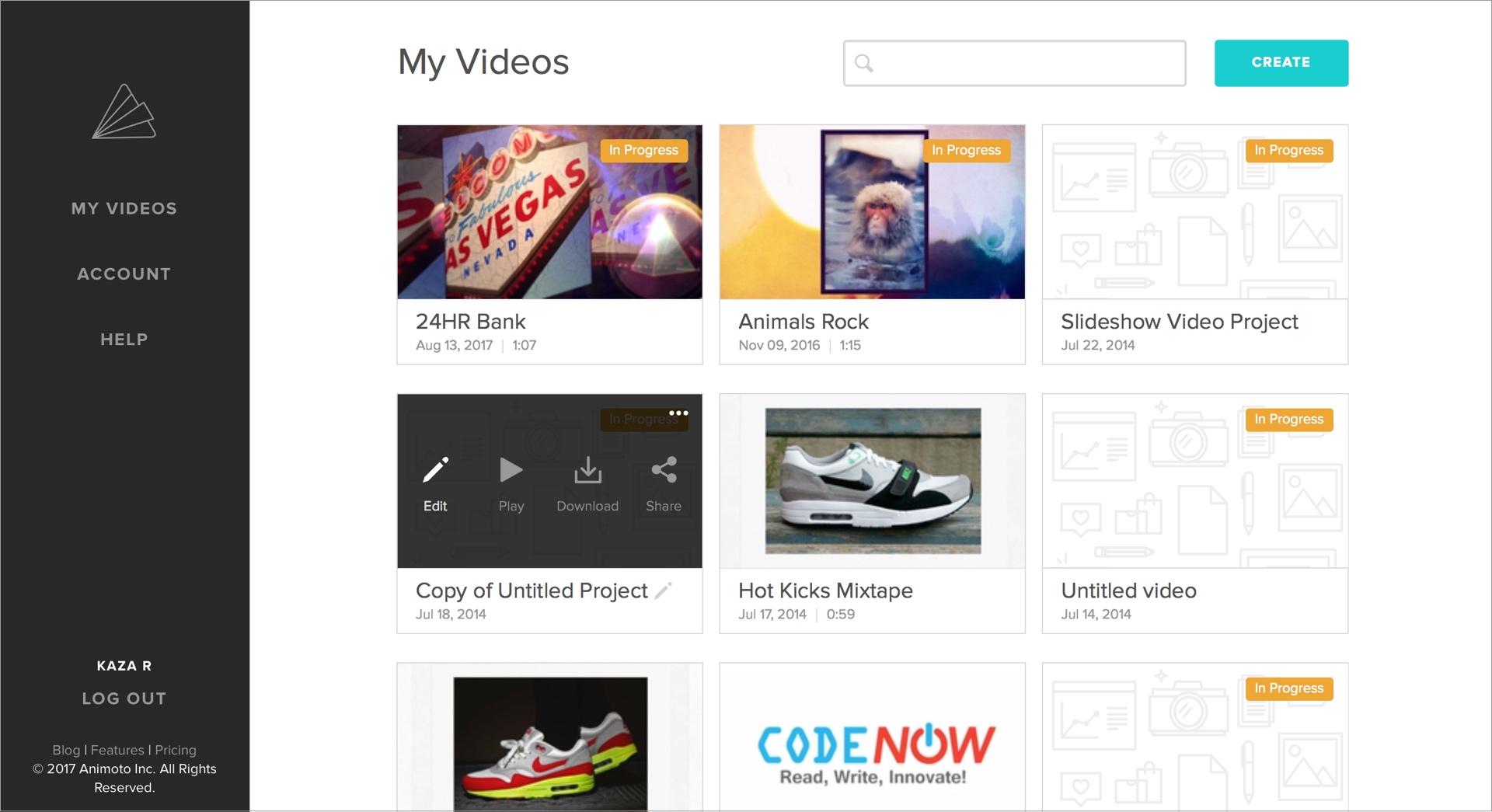 Copying projects among other issues meant that a user would also have a new play page link. For businesses this was obviously not ideal so we ideated on solutions.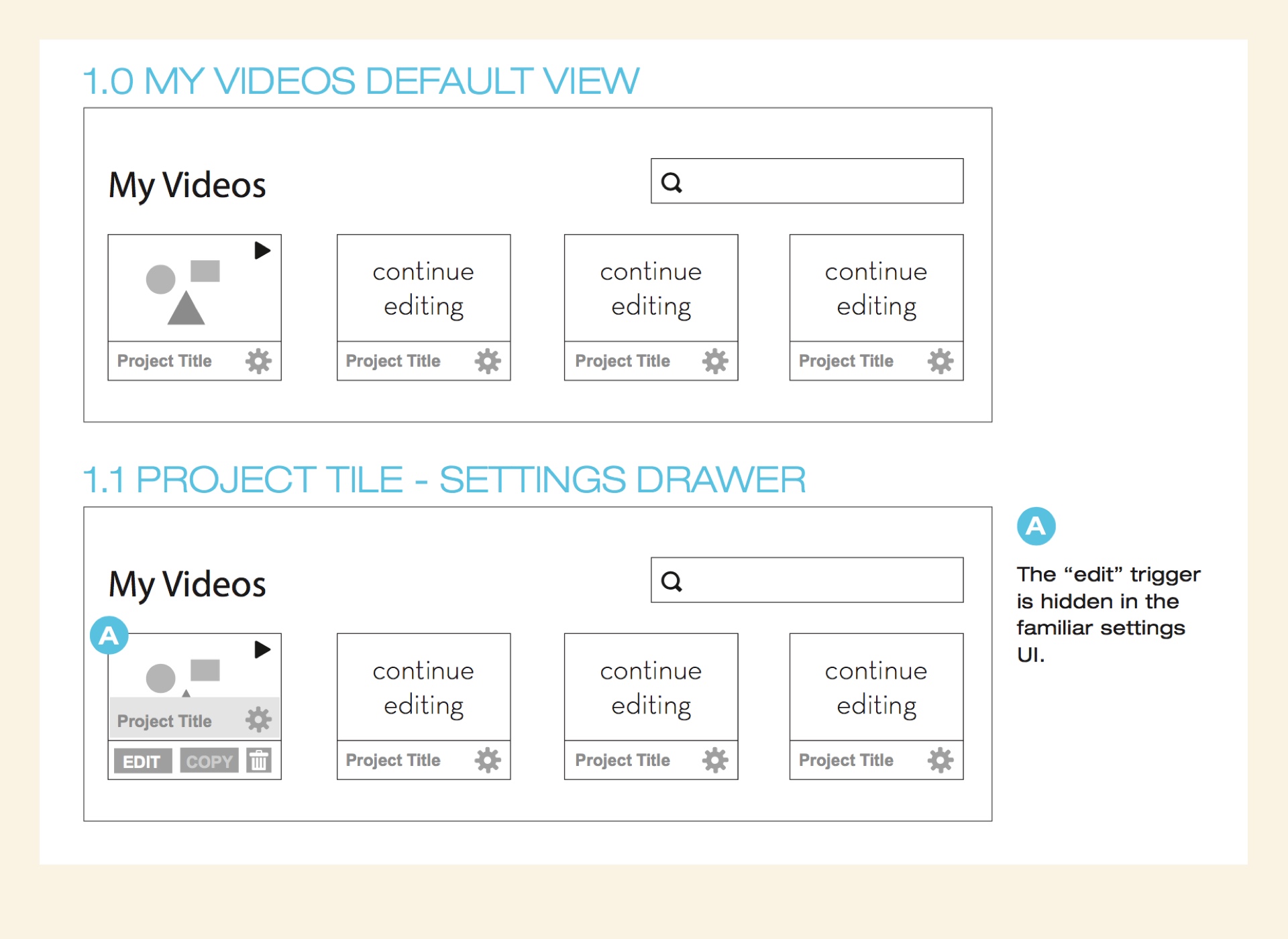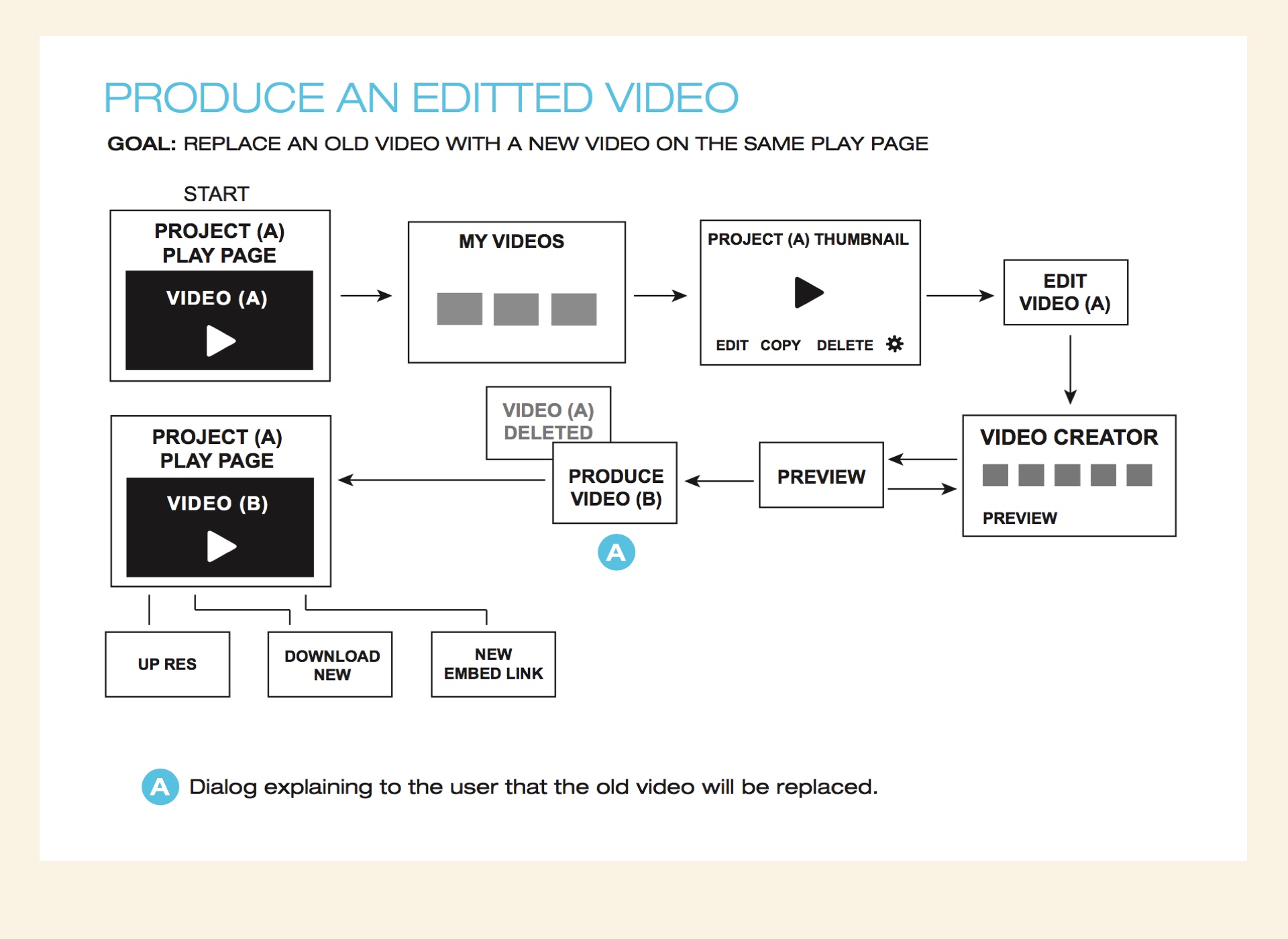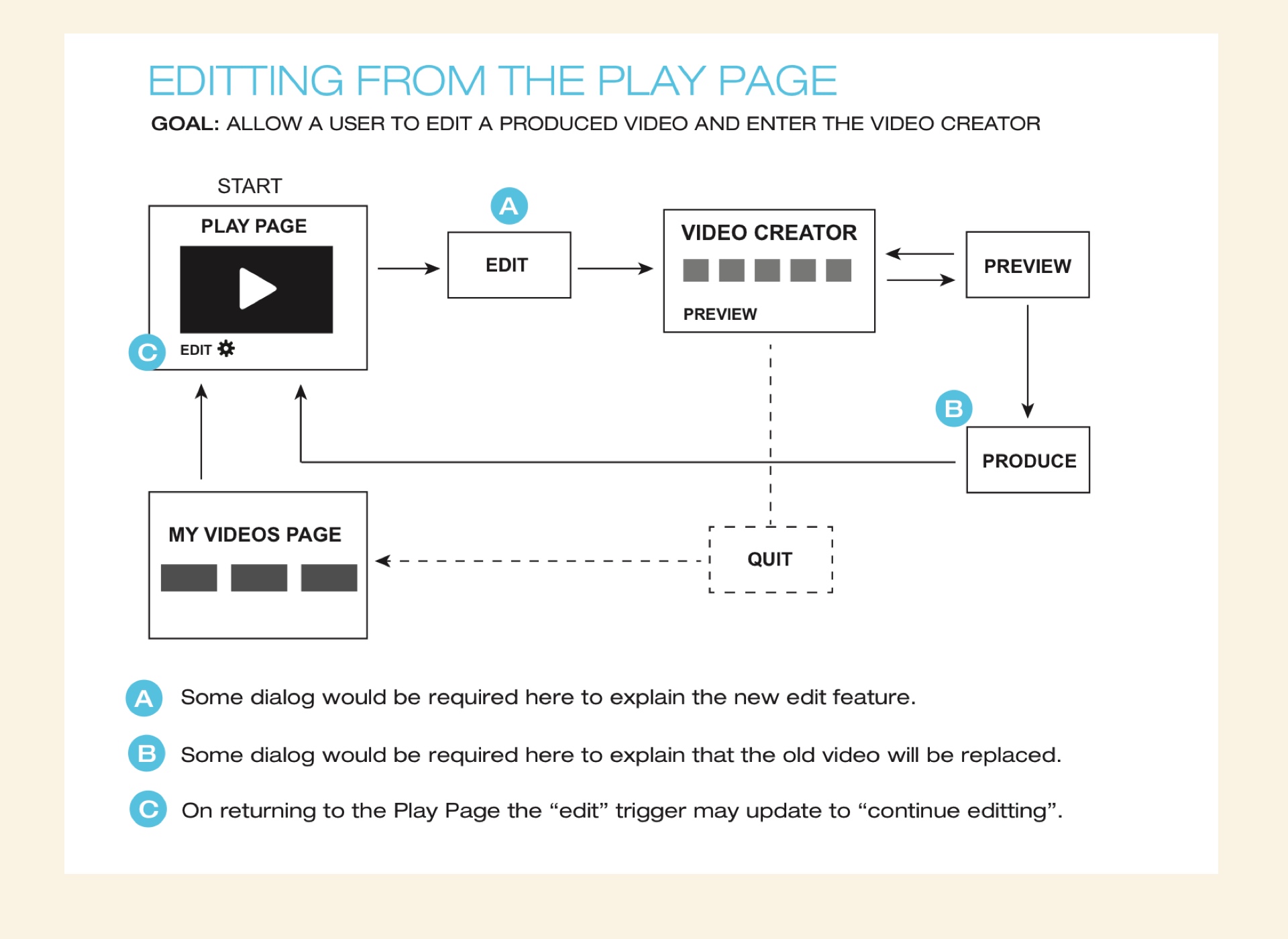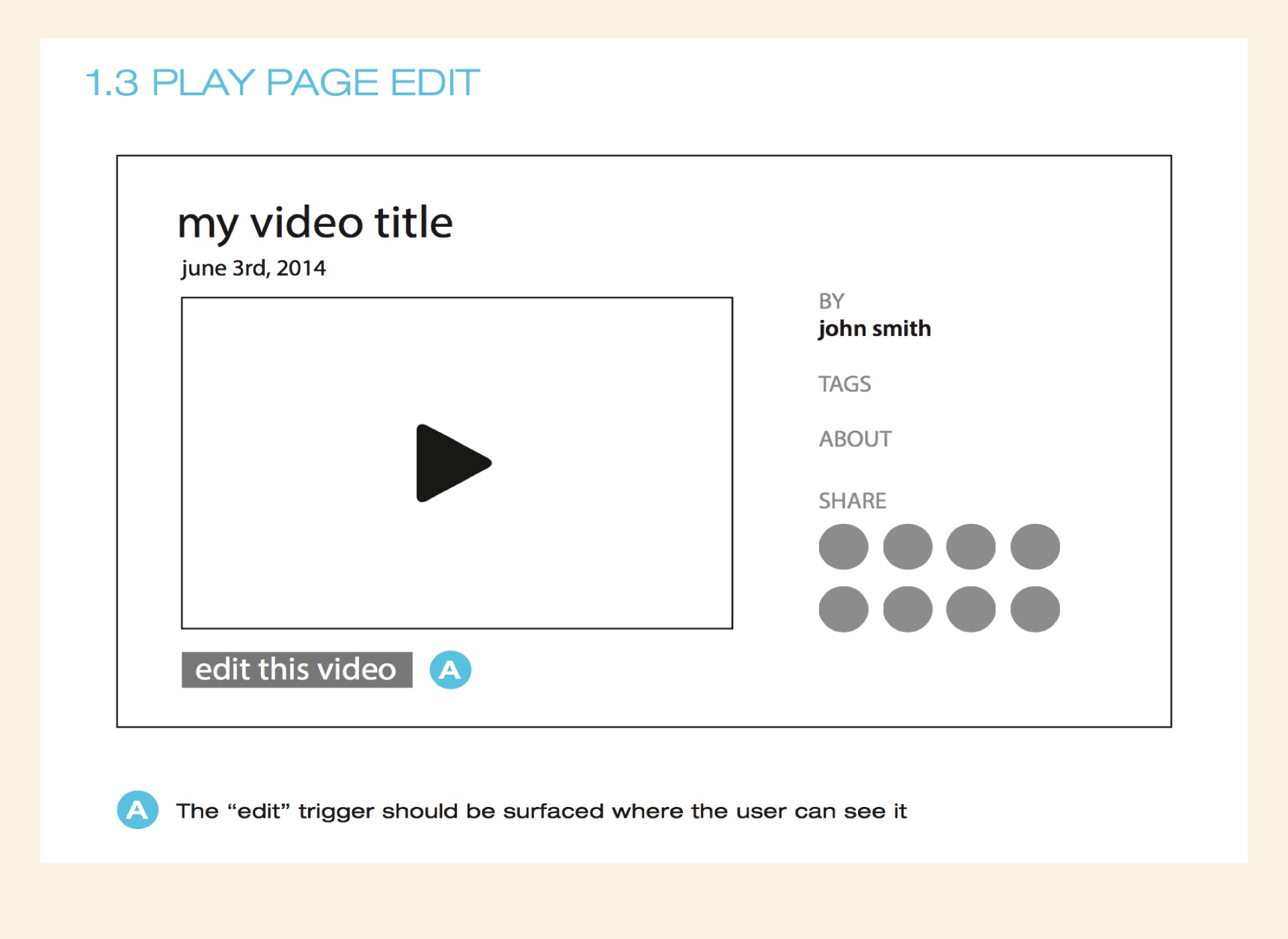 Ultimately the feature was rolled into the premium pro tier which was the most popular subscription of small businesses doing video marketing and requiring view tracking.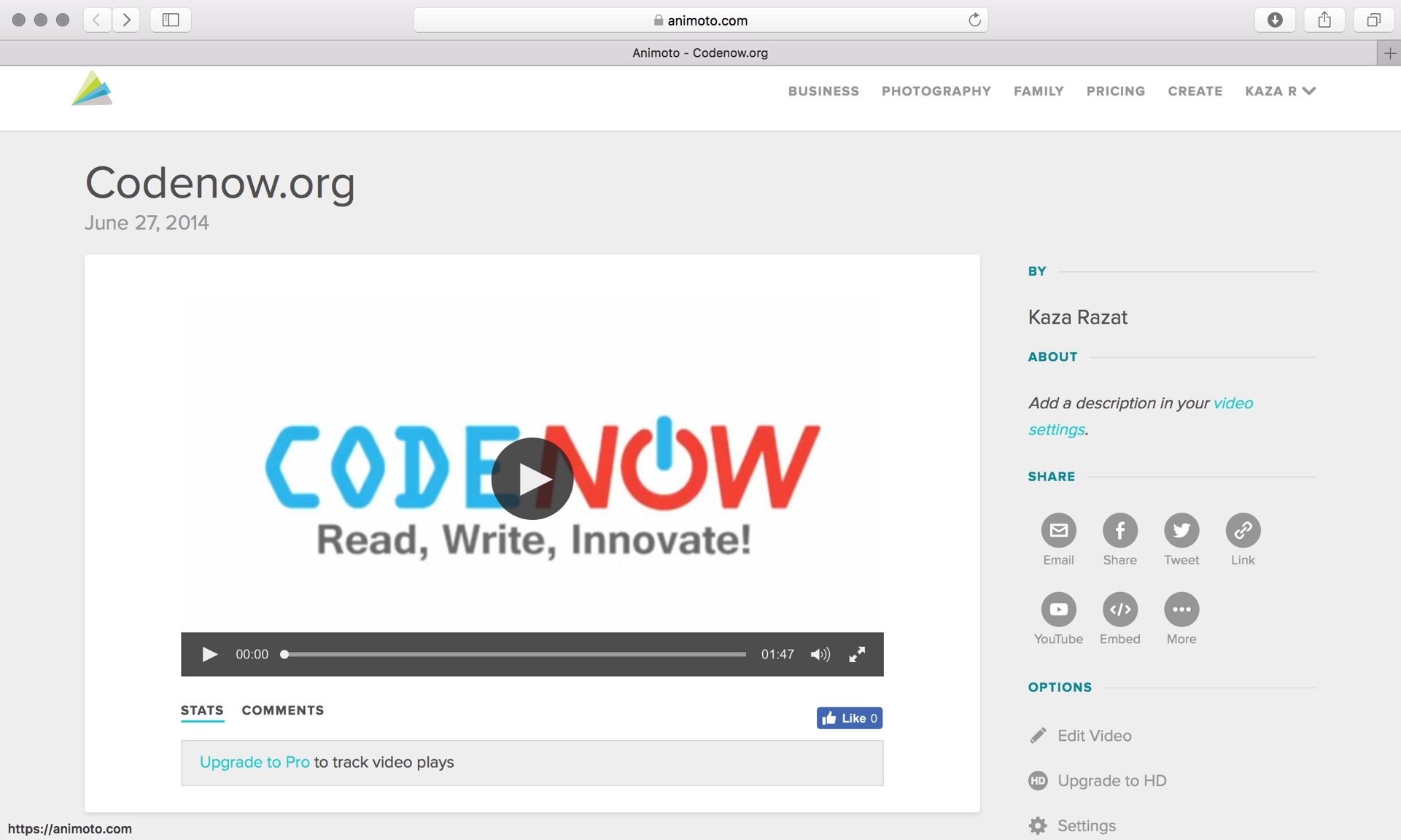 User Research
So with such a diverse group of users comprising some very interesting personas we needed a different approach to research and testing. Our solution was to use the Animoto offices to host Meetups.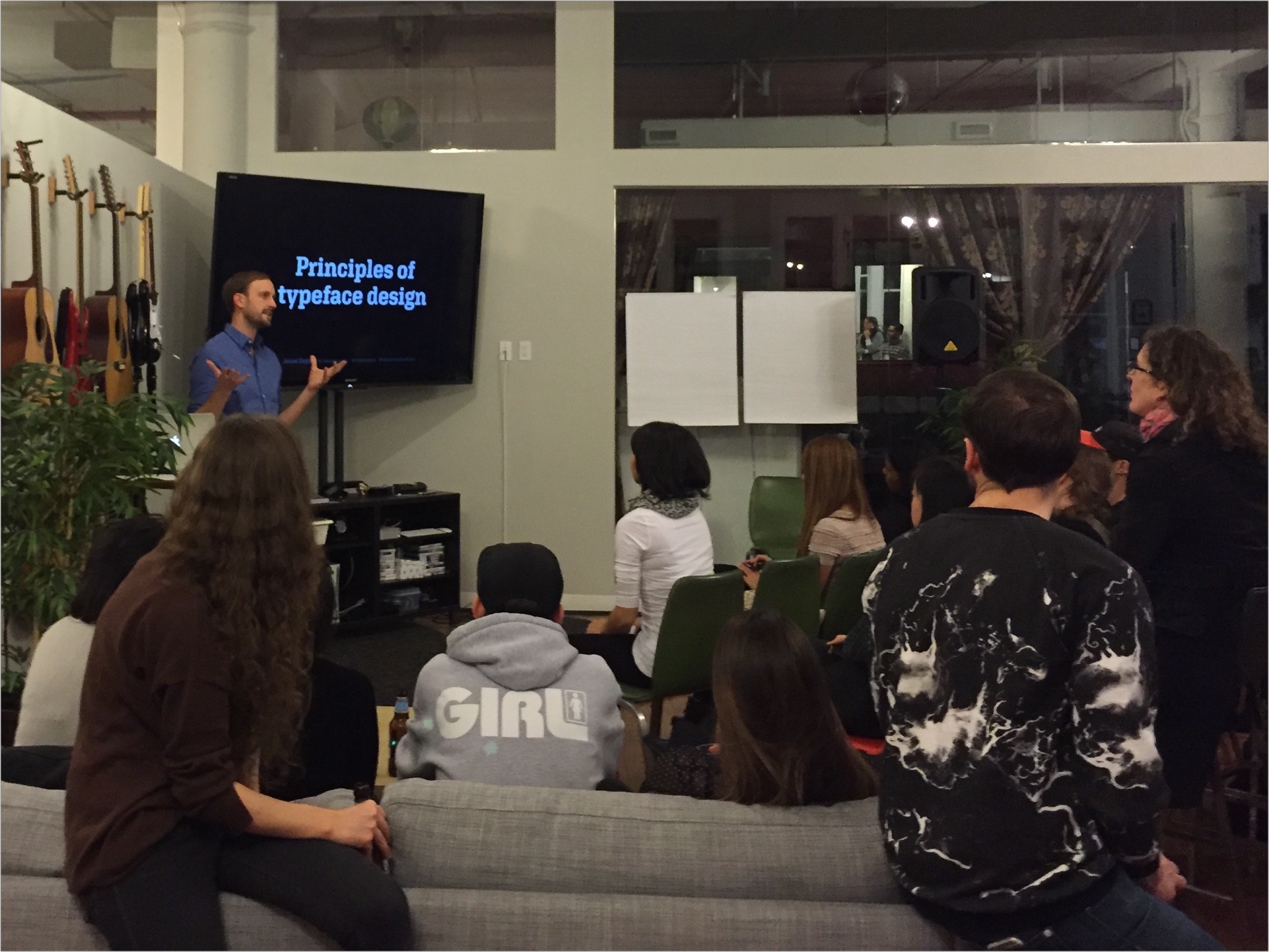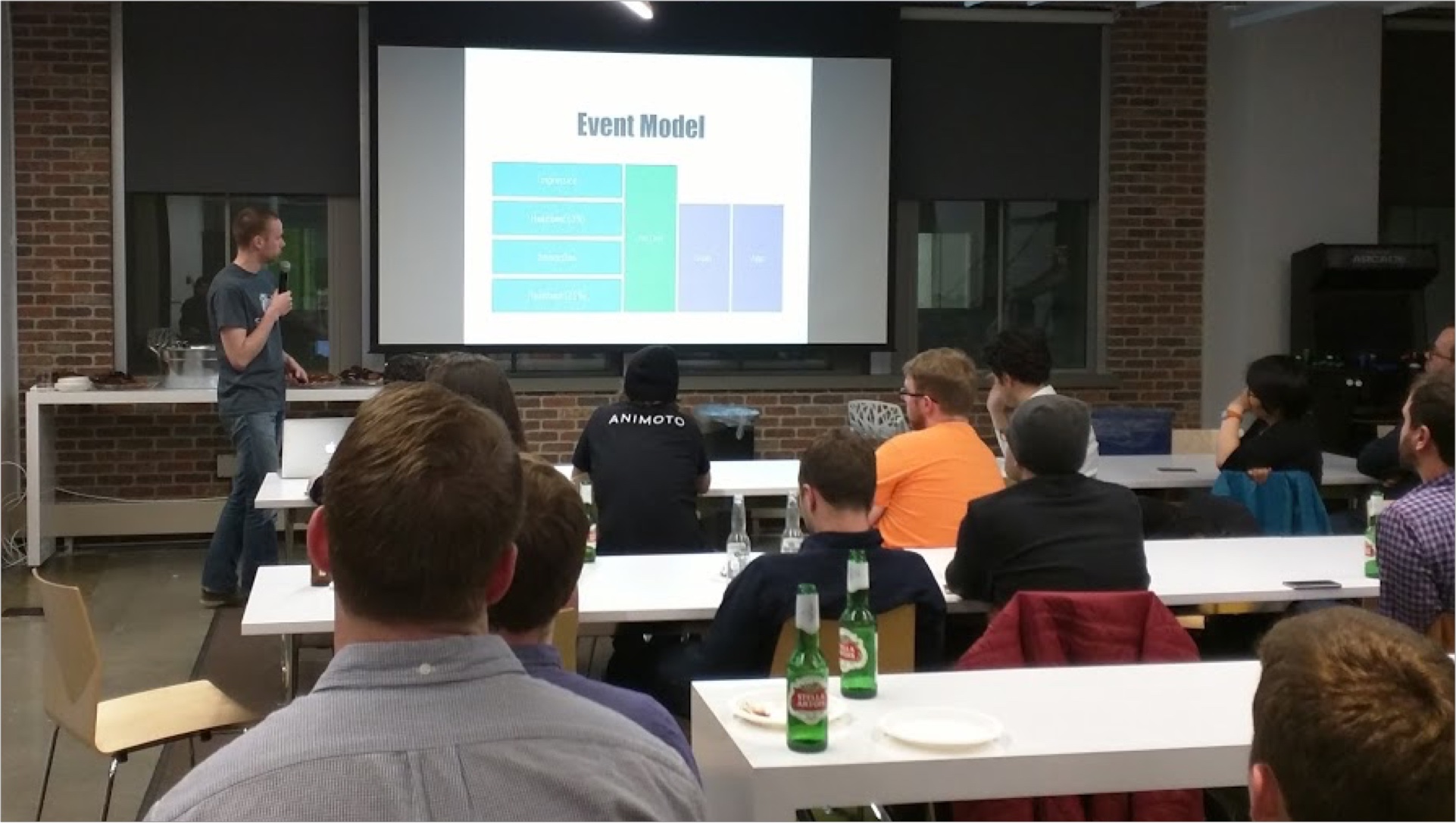 This strategy was amazingly effective in parsing out key user groups, listening to their feedback, confirming our data and showing off potential solutions.
Learnings
Stories will fail when there is ambiguity in the tech behind a feature
Applications with very diverse user bases sometimes require aggregate personas
Web applications A/B test much easier than mobile
Behavioral modelling is very helpful in onboarding new features to large user groups.